Roll over image to zoom in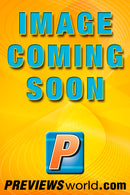 Description
Writers' and Artists' Names:   Kiyohiko Azuma

Synopsis:

Enjoy Everything! That's Yotsuba's motto! In this Eisner-nominated series, a little green haired girl delights in enjoying the things that the rest of tend to take for granted;  a perfect series for kids of all ages.
Yotsuba encounters Cardbo! Lends a helping (hindering?) hand! Goes stargazing and even swimming! And starts an all out war with her dad's assistant who she mistakes for an intruder trying to break into their house?!
Payment & Security
Your payment information is processed securely. We do not store credit card details nor have access to your credit card information.