Roll over image to zoom in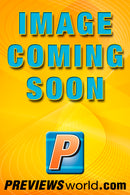 Description
Haise Sasaki is in charge of turning the unruly members of the Qs Squad into an elite counter-Ghoul unit. But with everything to prove, will his team bite off more than it can chew when it starts investigating the mysterious organization Aogiri Tree? And can Haise be the mentor they need when his forgotten past could come back to haunt him at any moment?
For older teen audiences.

Payment & Security
Your payment information is processed securely. We do not store credit card details nor have access to your credit card information.