Roll over image to zoom in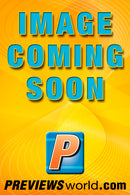 Description
Written by Chuck Austen & J.D. Finn
Art by Ivan Reis, Carlos D'Anda, Marc Campos and others
Cover by Ian Churchill
    A thrilling new volume collecting ACTION COMICS #820-825! Gog has traveled from the future determined to keep his promise of killing Superman. But before that, the Man of Steel must face some of his deadliest enemies, including the Silver Banshee, Preus, and Doomsday!

Payment & Security
Your payment information is processed securely. We do not store credit card details nor have access to your credit card information.