Roll over image to zoom in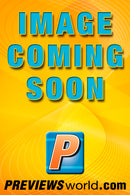 Description
by Steve Niles & Kieron Dwyer
When the world goes mad, a blackjack dealer and an exotic dancer are mysteriously spared.  But now they're trapped in Reno, surrounded by a veritable army of the undead - and with no idea what might wait for them beyond the city limits if they can escape. Are they the last man and woman on Earth?  And if so, how long can they last?  Mind-shattering horror from Steve Niles (30 Days of Night) and Kieron Dwyer (Last of the Independents)!


Payment & Security
Your payment information is processed securely. We do not store credit card details nor have access to your credit card information.