Roll over image to zoom in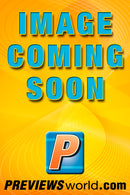 Description
  Written and illustrated by Itoh Sei
Original concept by Yasuda Hitoshi/Group SNE
CMX. Kasche and her small fellowship have faced all manner of summoned beasts in their quest for the Guardian of Knowledge, but they could be at quest's end. While in fierce combat with Duran DeBrancy and his evil summoner, Eclipse, fortunes will change and a difficult decision will be forced upon the heroes. Will they have the strength to stay the course or will the price be too high?

Payment & Security
Your payment information is processed securely. We do not store credit card details nor have access to your credit card information.