Roll over image to zoom in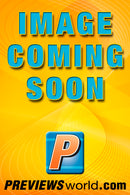 Description
by Erik Larsen, Todd McFarlane, Marc Silvestri, & Jim Valentino
The Concept: Ten years ago, a group of the most popular creators in comics founded Image Comics. Established with the intent of better controlling their creative destinies, the four remaining partners are now celebrating their tenth year in a business that some said wouldn't last six months. To celebrate the ten-year anniversary of Image Comics, the four remaining founders are taking the opportunity to thank the fans and the characters that made them a success.

Payment & Security
Your payment information is processed securely. We do not store credit card details nor have access to your credit card information.